Back in Finland!
I made it till Finland on Saturday night with good health and high spirit! Now it's time to get back to real work, but also to look back the trip through photos.
Here I have presented few photos from each country. Have a good look. (Pressing F11 will make the photos fit the screen better..) To see the videos you have to come over to my place!
Photos:
More information will follow later..
Norok, Markus
-- --
Observing the East from the saddle of a bicycle
Hi there!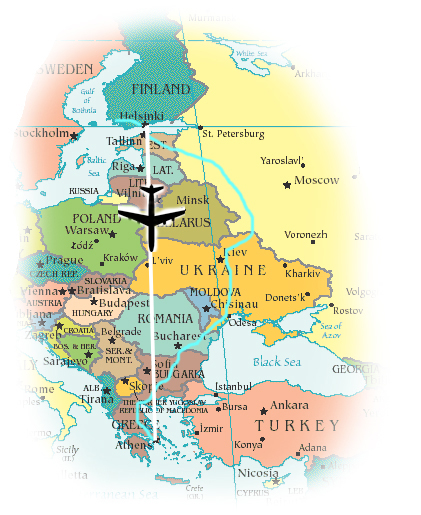 Either you've met me on my bikeride from Greece to Finland or you're some curious freak to find your way on this site, but welcome anyway!
My objectives for this trip are:
To have a closer look at the area to which my studies are related to, I mean, Eastern Europe and Russia.
To improve my russian and to experience the local people, the culture and the lifestyles in the best possible way: bicycle touring.
To gain back my fitness and just to enjoy the simple pleasures of bicycle touring and outdoor living eg. beer, being alone, cooking good food, drinking local beer, meeting new people, climbing mountains, camping wild, photographing and loafing around.. - Did I already mention beer?
I won't be updating this website during my ride, but afterward once I'm back in Finland in August I'll put up some photos and facts here for you to have a look at. The roughly planned route is on the right. It's about 3500km's.
If you want to drop me a message click here and write it down! And don't forget your email address!
Big wheels keep on turning,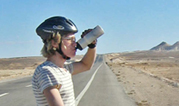 Markus